S3:E17 – Addiction, Mental Health, and Recovery ft. Sam
1 year ago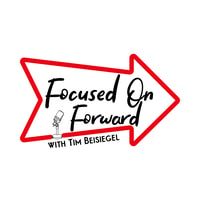 Addiction, Mental Health, and Recovery
This week's guest has chosen to remain anonymous, and we will only call him Sam. Sam is a recovering Alcoholic with years of sobriety, still attending his AA classes. He tells us about his small town, religious upbringing. He talks about how that affected his outlook on life, his relationship with his parents and resulted in his being sent to boarding school. He tells us about how he started drinking, how it sent him to rock bottom. He also tells us about his struggles with his own mental health, the need for counseling and why the stigma around mental health hospitals needs to go away. There is a lot here to unpack and there are parts of this story that you have to hear to understand. Please share Sam's story with those you know who either need to enter recovery, or who are fighting for their sobriety.
For more information - Alcoholics Anonymous - www.aa.org Narcotics Anonymous - www.na.org Suicide Hotline - suicidepreventionlifeline.org or call 800-273-8255
Find us on Social Media - Instagram - @focusedonforward Twitter - @podcastfof
buy us a Coffee here - https://ko-fi.com/focusedonforward
Support Focused on Forward by contributing to their tip jar: https://tips.pinecast.com/jar/focused-on-forward
This podcast is powered by Pinecast.