S3:E15 – The Plush Lyfe - From Prison to Peace ft. Anthony Jae Gonzalez
1 year ago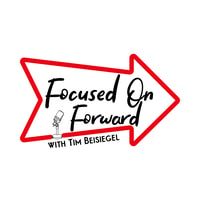 The Plush Lyfe - From Prison to Peace
I talk with author and podcaster Anthony Jae Gonzalez about his transformation in life from being a drug dealer who was in and out of prison to man who can accept his shortcomings and what he did that got him into negative situations in life. We talk about how his former street life impacted him, his family and his children. We talk about how he began writing his book, why he wrote his book and what he's doing now. He certainly does not glorify drug dealing or his street life, but he explain things that everyone else may not understand about that life and what he changed to become Focused on Forward.
For more on Anthony Jae Gonzalez, please visit the following - His Book - https://amzn.to/3E9fnyY Instagram @papi_jai73
Find us on Social Media - Instagram - @focusedonforward Twitter - @podcastfof
buy us a Coffee here - https://ko-fi.com/focusedonforward
Support Focused on Forward by contributing to their tip jar: https://tips.pinecast.com/jar/focused-on-forward
This podcast is powered by Pinecast.