S3:E11 – A Gap Between Two Worlds ft. Kevin McNulty
1 year ago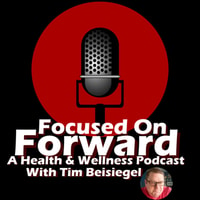 A Gap Between Two Worlds
Today we speak with Author, Speaker and podcast host - Kevin McNulty about Transitions. We may not think that transitions in life are something that we need help overcoming, but these times of uncertainty can cause added stress, anxiety and even bouts of depression. We listen to Kevin compare this area to being a gap between two worlds and how to navigate that gap successfully, even in times of distress.
For more on Kevin McNulty, please visit the following - www.kevinmcnultyspeaks.com For his Book - A Gap Between Two Worlds - https://amzn.to/3Ibbytt Grow Yourself Podcast - available on all podcast providers Kevin McNulty Speaks YouTube Channel - https://www.youtube.com/channel/UC7il9thEehy7kpDVH8bjszQ
Find us on Social Media - Instagram - @focusedonforward Twitter - @podcastfof
buy us a Coffee here - https://ko-fi.com/focusedonforward
Support Focused on Forward by contributing to their Tip Jar: https://tips.pinecast.com/jar/focused-on-forward
This podcast is powered by Pinecast.