S3:E13 – Into the Thriver Zone ft. Susan Omilian
1 year ago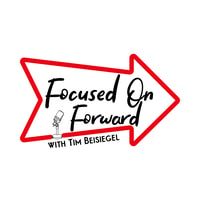 Into the Thriver Zone
From Susan Omilian's website - "Susan Omilian is an attorney, author, motivational speaker and nationally recognized expert who has worked to end violence against women for the last forty years. In the 1970s, she founded a rape crisis center and, in the early 1980s, represented battered women in divorce proceedings. She also litigated sex discrimination cases, including helping to articulate the legal concept that made sexual harassment illegal in the 1990s."
After the murder of her beloved niece, Susan decided that she would extract her revenge by helping women everywhere to avoid or overcome abuse and sexual harassment. Enjoy the story of this trailblazing woman.
Find out more about Susan Omilian, please visit the following - Her website - www.thriverzone.com
Find us on Social Media - Instagram - @focusedonforward Twitter - @podcastfof
buy us a Coffee here - https://ko-fi.com/focusedonforward
Support Focused on Forward by contributing to their tip jar: https://tips.pinecast.com/jar/focused-on-forward
This podcast is powered by Pinecast.