S3:E10 – From Rescue to Recovery ft. Tracey Brown
1 year ago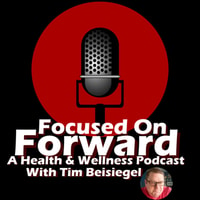 From Rescue to Recovery
Tracey Brown is a former Coast Guard Small Boat Swimmer who details her own personal trauma of being burned at a young age and the emotional damages of returning from unsuccessful rescue operations. We talk about the years of repressed trauma with layers of new trauma and how she found her way into therapy and recovery from PTSD. We talk about her books and her ability to share her story and why talking about PTSD and helping others overcome and reclaim their lives has become her life's work.
You can find out more about Tracey Brown, her books and speaking engagements at her website here - www.rescuetorecovery.com
You can buy her book - Rescue to Recovery here - https://veteransguide.samcart.com/products/rescue-to-recovery
Find us on Social Media - Instagram - @focusedonforward Twitter - @podcastfof
buy us a Coffee here - https://ko-fi.com/focusedonforward
Support Focused on Forward by contributing to their Tip Jar: https://tips.pinecast.com/jar/focused-on-forward
This podcast is powered by Pinecast.