S3:E14 – Understanding Neurodiversity ft. Sara Gullihur-Bradford
1 year ago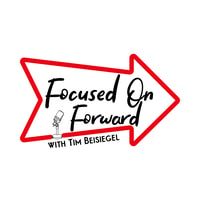 Understanding Neurodiversity
We welcome author and podcast host Sara Gullihur-Bradford to Focused on Forward this week to talk about her series of children's books and her podcast - The SJ Childs Show, but also to talk about Neurodiversity and how a little bit of education for non-neurodiverse folks can really go a long way. We talk about Sara's husband and children, all of whom are on the spectrum. We talk about experiences they had with one of their children being non-verbal and how they sought to communicate with them and the steps taken. We talk about why she writes those books and hosts her show, and how she shines a light on Autism.
For more on Sara Gullihur-Bradford, please the following - Website - https://sjchilds.org/ Links for her books and the SJ Childs Show are available there.
Find us on Social Media - Instagram - @focusedonforward Twitter - @podcastfof
buy us a Coffee here - https://ko-fi.com/focusedonforward
Support Focused on Forward by contributing to their tip jar: https://tips.pinecast.com/jar/focused-on-forward
This podcast is powered by Pinecast.